1)  Our start to the season encapsulated in one game
Well that was a kick in the nuts, wasn't it?
Until the last 15 minutes or so, this was a game Stoke were never in serious danger of not winning. The home side had been desperately poor (Niko Krancjar aside), we'd had the bulk of the chances, and despite the game generally lacking a bit of quality, it was shaping up to be a relative cruise towards our second win of the season.
Instead, the timing and manner of the Rs' equaliser means what was, in the cold light of day, a decent result and in many ways an encouraging performance felt like a defeat. We had this one in the bag and we chucked it away, thanks to the early season gremlins in our game that have cost us almost every step of the way so far.
In 90 minutes, we saw what was essentially a greatest hits package of both the positives and negatives that have marked our start to the campaign. Once again, we showed that our set up appears far better suited to away games at present, and despite a formation tweak to more of a 4-3-3 to accommodate Charlie Adam, counter attacking was still very much the order of the day. We were dangerous when we broke too, through the pace of Moses and Diouf, playing either side of Peter Crouch. That front three was excellent – Moses was again our biggest creative threat, Crouch holds our attacking play together, and Diouf worked tirelessly to harass opposing defenders high up the pitch, while adding a fine, instinctive close-range header to that corker at the Etihad.
However, familiar issues at both ends of the pitch would deny us. In attack, our decision-making continued to baffle at times, as it has in our home games so far. There were numerous occasions when one of our front trio held onto the ball too long, ignoring an obvious key pass to play someone in, or taking a wrong turn. In the first half, Crouch had the chance to play a quick square pass to put Diouf clear, but instead opted to embark on a low-speed sojourn down the right wing that came to nothing. Diouf had an unmarked Moses to his left on the edge of the box but dithered and ended up seeing his attempt harmlessly blocked. Moses more than once couldn't resist trying to take on one defender too many.
We did at least manage to create more genuine opportunities, but we were wasteful when it came to taking them – we really should have scored three or four. In the second half, a nicely worked sequence of play in and around the QPR box culminated in Adam teeing up an onrushing Steven Nzonzi, but the Frenchman snatched at his shot and put it wide when he had to at least hit the target. Erik Pieters found himself with a great chance following Moses' beautifully lofted pass, but could only waft a leg and kiss the ball back to Rob Green. We'd have been heading back to the Potteries with all three points had he put his laces through it.
At the back, we were rarely troubled by QPR, but on the occasions when they did threaten, we had a tendency to dissolve into a gooey mess. Does anyone still want to argue that giving away cheap, stupid goals every week isn't a problem? The hosts' first equaliser was a farce – there are so many Stoke players not doing their jobs at that corner. Asmir Begovic was all over the place, Ryan Shawcross will be having nightmares for weeks about the ease with which Steven Caulker lost him, and the less said about the efforts of the three wise men attempting to hack the ball clear as it spun goalwards, the better. It was like a music hall comedy – all it needed was a sad trombone sound effect.
Steve Sidwell will get pelters for the rash challenge that led to QPR's second, but it was a challenge that was symptomatic of our defending at the time. We appeared to switch off after the second goal, our tempo dropped, and we took our foot off the gas – it certainly looked as if the players were convinced their job was done. Then QPR stepped things up as they pressed for a late equaliser and we weren't prepared. Both full backs and Shawcross were guilty of clearances and attempted passes out of defence that went straight to the feet of Rangers attackers. The amount of space players like Krancjar and the impressive Matt Phillips were able to find between the lines was frightening, and our reaction every time seemed to be to hack them down – Krancjar had already been crudely wiped out by Shawcross minutes before Sidwell blundered in on the edge of the box.
There was an air of inevitability about the free kick – you tend to develop a sixth sense for when one is going to go in. It was an ideal position for a player of the Croatian playmaker's abilities, and as he shaped to dink one over the wall you just knew we'd blown it. It looked as if Asmir showed him an awful lot of the goal to aim at by positioning himself left of centre just before the kick was taken, but even if he'd been better positioned, it would have taken a special save to keep it out. We then immediately surged up the pitch and into the QPR box to put the hosts under pressure again, underlining just how casual we'd been before the goal.
Nevertheless, other than that incredible win at the Etihad, this was our strongest showing of the season to date. It's the first time in a decade that we've been unbeaten away from home at this stage of the season, and you have to go all the way back to 1975-76 to find the last time we managed that in the top flight. So there are plenty of positives to take; all the same, the fact that those problems in attack and defence show no sign of abating casts a big, black cloud over the result.
2)  Peter Crouch is irreplaceable
Peter Crouch was BT Sport's man of the match and deservedly so; the big man was magnificent, every bit as good as he was at Man City. His hold up play was a joy to watch, and QPR's defenders simply didn't know how to deal with him. As he invariably does, he won the most aerial duels and made some great flick-ons for Diouf, but his work with his back to goal and near the halfway line was just as good. The ball stuck to his feet under pressure and his strength meant nobody could get near him as he brought our quick attacking players into the game. He did an important job defensively too, even if he didn't cover himself in glory for QPR's first.
His import was highlighted by the goal and assist he provided: the consensus seems to be that he committed a foul in heading on for Diouf for the opener in climbing on Rio Ferdinand – for me there wasn't much in it – we're not talking a Brent Sancho moment here.
His goal was superbly taken – the pass he received was slightly behind him yet he adjusted his body slightly and showed flawless technique to arrow a first-time shot powerfully into the net.
With Crouch pushing 34 and in the last year of his contract, the worry is that we don't have another target man striker who can do what he can in terms of link play. It doesn't look as if Diouf can do it. Bojan certainly isn't that type of player. Walters isn't either.
Last season ended with some of our most electrifying attacking play being played in Crouch's absence, courtesy of the potent, pacey trio of Odemwingie, Arnautovic and Assaidi, and it looked as if his time might be up. This season however, when Crouch hasn't played we've had no effective link man to get our forward players on the ball, and we haven't scored a goal without him on the pitch.
We have a spine of irreplaceables. Begovic and Shawcross (despite their indifferent starts to the campaign), Whelan (who was excellent again and does in the first third of the pitch what Crouch does in the final third), and Crouch. There is nobody in the current squad who can step in and do their job if they get injured or sold.
Small wonder that the manager is desperate to keep him. Peter Crouch has never been more important to Stoke City.
3)  Moses dazzles again
Victor Moses is well on the way to adding his name to that aforementioned list of untouchables. He has been Stoke's difference-maker-in-chief in every game since he arrived – the man is simply different class. Like Leicester, QPR tried to double up the Nigerian star, and as against the Foxes, that didn't stop him – he simply went past them, half dancing, half bludgeoning his way through.
Unlike the Leicester game however, Moses' end product was deadly. Both goals came from his crosses, and his ball for the first seemed to stem from some kind of sorcery. His route was blocked by two defenders, he had virtually no room for manoeuvre, but he somehow managed to loop a perfect ball over for Crouch in the middle of the six yard box. The second goal showcased not just his pace but his work ethic, as he picked Isla's pocket and again refused to be crowded out, pulling back for Crouch to boom it in. Yes, it was slightly behind the striker, but it was the kind of ball that's incredibly difficult to defend and which our wide players don't attempt enough – fast, hard and low.
There is a slight concern, as I wrote last week, that we're already relying heavily on him to magic rabbits out of hats every week. Things can change, and there are issues over his decision-making, but every time he gets the ball you sense he's going to make something happen. To me he's already looking like the most exciting wide player we've had at Stoke for years – and I include Etherington, Pennant and Arnie in that.
If the only piece of business we do in January is securing him on a permanent deal, that would represent a good transfer window.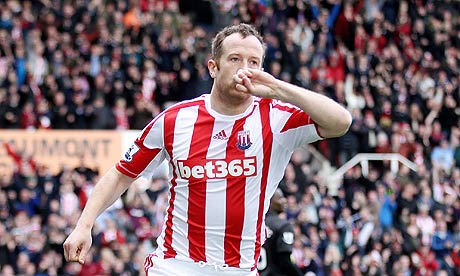 4)  Adam justifies his selection
The notable change in the starting line up was a first league start of the season for one Charles Graham 'Charlie' Adam. Many Stokies have been clamouring for the hefty Dundonian's inclusion for weeks as we struggled to break teams down, but it was nevertheless a surprise to see him get the nod in an away game in which there was a good chance we'd be under the cosh for long spells.
In the event however, Adam, after taking 15-20 minutes or so to find his feet, really grew into the game. The 4-3-3 allowed him to play the deeper role to which he's best suited, yet still afforded protection by not sacrificing a defensive midfielder.
As you'd expect him to, Charlie pinged a few quality balls for Diouf to latch onto, but more than that, he turned in a pleasing, understated, hard-working performance. The defensive side of his game, which can lean towards the calamitous, was surprisingly strong. He did a good job carrying the ball out of defence and won nearly three times as many tackles as anyone else on the pitch.
It was exactly the kind of system needed to get the best from Adam, much preferable to shoehorning him into the number 10 role or removing the safety net and rolling the dice by playing him in a midfield two. Credit to Mark Hughes for having the flexibility to give it a go, and credit to Adam for a mature performance.
I hope we see it again.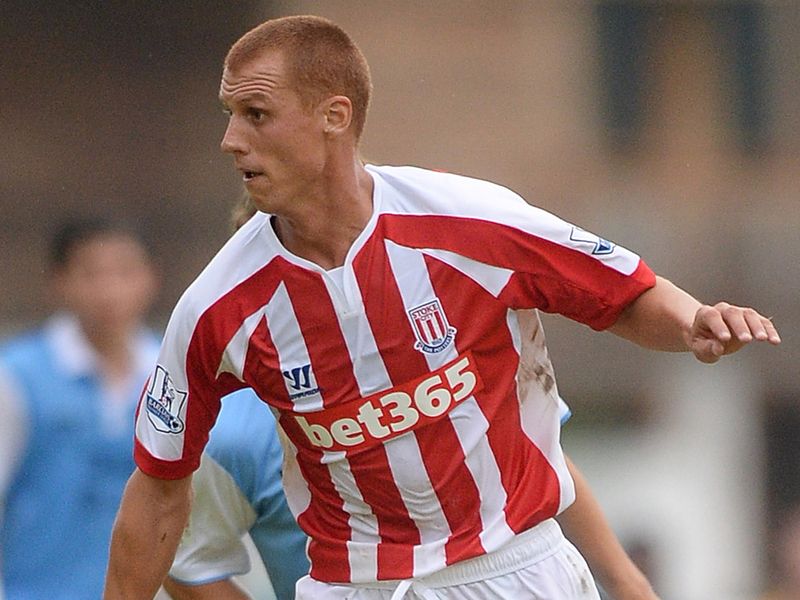 5)  Did Hughes get the subs wrong again?
With a substitute giving away the free kick that led to QPR's late goal, it was inevitable that some fingers would once again be pointed at the manager and the changes he made.
The introduction of Sidwell has been characterised as negative – shutting up shop and protecting the lead. Personally I thought it was the right change to make at that time. Adam was flagging, and the 'ginger Iniesta' was the obvious replacement – not only would he stiffen the midfield, but he can also get forward and offer a goal threat himself. Sidwell had actually done pretty well for the most part. He was energetic in closing down Rangers' midfielders and made a couple of good tackles and some decent blocks. Yes, he conceded the fateful free kick, but as discussed, he was hardly alone on mistiming his challenges at that time, or in struggling against Krancjar's one man show.
The selection of Marko Arnautovic to come on for the cramp-stricken Moses however, was the wrong option in my opinion. The Austrian did do some good work off the ball when he came on, helping Pieters out when we were on the back foot. Yet Moses had provided an important outlet to relieve pressure and help us break at pace, and a similarly direct winger was needed to help get the ball as far up the pitch as possible, as quickly as possible. It should therefore have been Oussama Assaidi, rather than Arnie, who came on. It wasn't Arnie's fault, but the loss of Moses saw us come under more sustained pressure through the loss of that pressure valve.
His approach to substitutions has arguably been the manager's Achilles' heel in his time in the Potteries so far, but I don't think he can really be blamed for Sidwell's indiscretion at least.
Overall, despite the disappointments, I think there are signs that we're getting incrementally better as things start to click. The Leicester performance was better than those against Villa and Hull. This performance was better than the Leicester one, and if Hughes has found a way to utilise Adam in our quest to unlock defences, normal service may be resumed on our own patch imminently.
That optimism though is tempered by those continuing problems at both ends of the pitch – the dodgy decision-making in the final third and the amateurish goals conceded. It's Hughes' job to ensure these things are worked on and eradicated, yet there is no sign of that happening. If those issues aren't addressed, I suspect the honeymoon for 'Mark and his team' will pretty soon be at an end.